In our technologically advancing world, it is not impossible for techy items to join the cannabis world. Dry herb vaporizers are one of the techiest items in the weed market today, and there are more reasons than one why people love them. Many opt for dry herb vaporizers as they are considered to be a healthier alternative to smoking weed. When using a dry herb vaporizer, there will be no combustion process involved so there will be no smoke flowing into the user's lungs. In this post, we will be talking more about dry herb vaporizers, their advantages, the best ones, and many more.
Best Dry Herb Vaporizers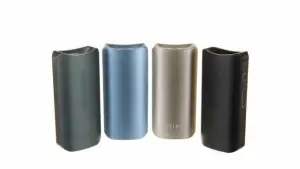 The Da Vinci IQ is a well-loved and appreciated vape. Some users even consider this as the best dry herb vaporizer nowadays. The Da Vinci IQ does not only look good but works and performs greatly as well. Even beginners love this vaporizer since it is simple enough for a first timer and powerful enough for the experienced users. Most users love how this portable vaporizer works as a great tasting conduction vaporizer.  It totally tastes better at higher temps and holds taste throughout the session for longer. This dry herb vaporizer is perfectly built from durable and premium materials. The zirconia air path keeps vapor cool and produces thick vapor and rich flavor.
This vaporizer is also a techy one, the IQ allows customization of temp settings with patented Smart Path Technology for optimal sessions. It boasts three guided modes which include Smart Path, Precision, and Boost. These modes help you achieve a tailor-made vape experience.  It comes with a replaceable battery, ceramic zirconia vapor path or mouthpieces and very smart and innovative software.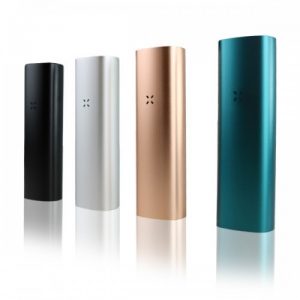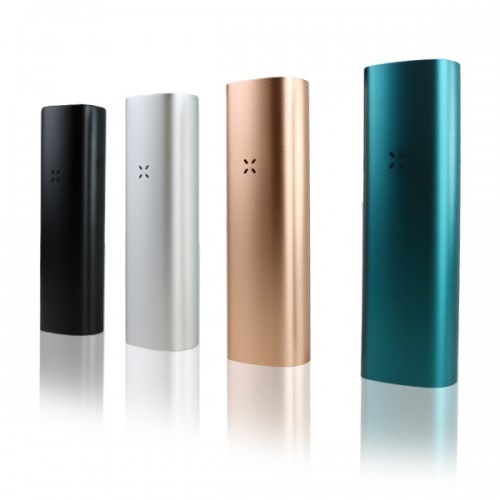 The Pax 3 dry herb vaporizer comes in a smart and sleek design. Pax has made a name for itself as one of the leading vaporizer companies on the market, and their Pax 3 is no exception. The shiny and flashy shell of this vaporizer looks really fancy but some may not like how it gets fingerprints and scratches more easily. This dry herb vaporizer is also compatible with wax and concentrates. The Pax vape offers a slew of high-tech features: Bluetooth, a smartphone app, and haptic feedback. Lip-sensing technology increases efficiency by activating heat when the device is brought close to the lips and cools when removed.
This dry herb vaporizer, Pax 3 is about as good as it gets for a portable vaporizer when considering battery life, portability, durability and overall ease of use. The new half-pack lid is a great feature for single person sessions. You no longer have to buy third-party accessories to maximize efficiency and the concentrate insert provides a very good option to use materials other than dry herb.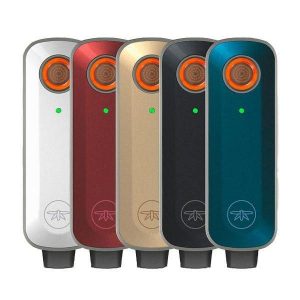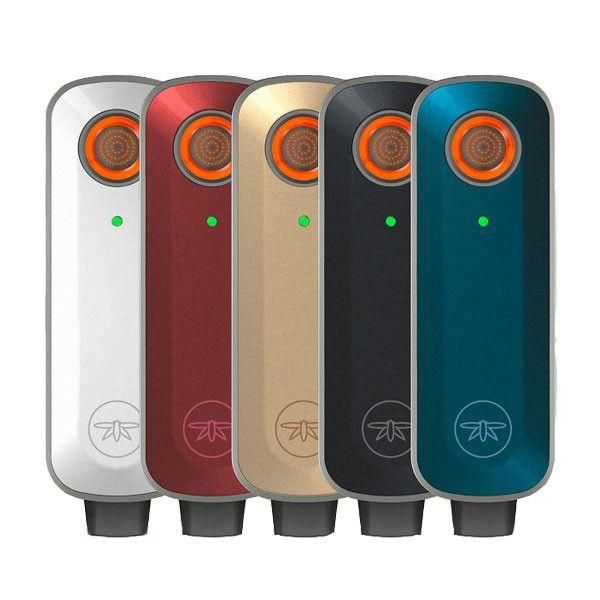 When it comes to flavor, the Firefly 2 never disappoints. It is also named as the best solo vape by most users. The Firefly 2 uses a unique convection heating system, in a sense that the heat source does not come in direct contact with the dry herb. This system allows you to take draws on-demand, saving the rest for later use. The vaporizer comes with five different settings for dry herbs and concentrates as well.  All thanks to a premium-quality glass vapor path and convection heating, the flavor is fab and unparalleled. However, this dry herb vaporizer is not really suitable for beginners since it will require some technique for best use. But if you have a lot of patience and quick in mastering the vape control techniques, then this might work for you.
The Firefly 2 comes with two replaceable and rechargeable batteries. This vaporizer also efficiently pre-heats in less than ten seconds. Maintaining and cleaning this vaporizer unit is also very easy and simple. The powerful heater and quick heat up times paired with amazing taste and density will effectively create a one of a kind unique experience that most users will enjoy. The Firefly 2 the best portable vaporizer when you prioritize vapor taste, production, and temp or smoothness.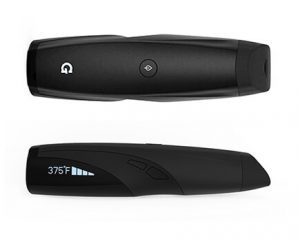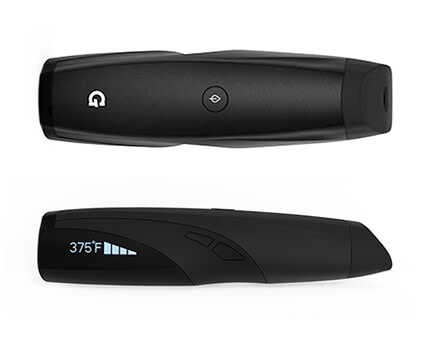 Many users totally appreciate how sleek and ergonomically designed this vape is. It is very well balanced while holding that is why it is very easy to use. This is known to be a small but terrible unit since because despite its small size, it performs really well.  The G PEN Elite's simple interface allows precise temperature control with an LCD screen to display settings and temperature. It also boasts a deep ceramic oven with efficiently provides strong and potent vapor. We can assure you that this vape is great for the money and it is very easy to use.'This is one of the smallest units available on the market and includes an LED display, precise temperature control, and a large ceramic heating chamber.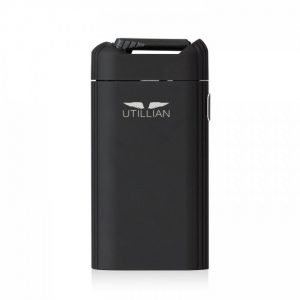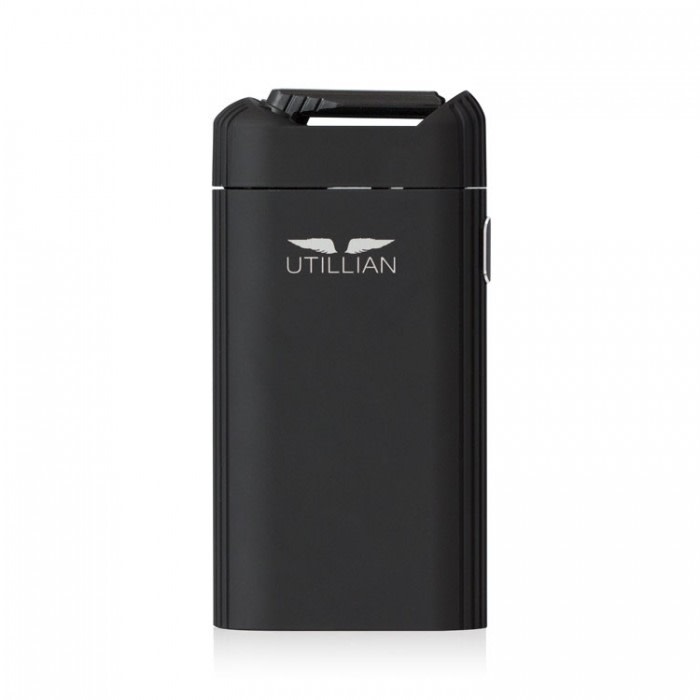 The Utillian 721 vaporizer features a large stainless steel heating chamber, easy loading magnetic mouthpiece cap, USB charging and up to ninety minutes of battery life. This dry herb vaporizer boasts eight heat settings offering a wide range of temperature options. This feature helps its users find the perfect and customizable preference for each user. The Utillian 721 can also easily handle concentrates with the with the included wax canister making it an extremely versatile unit. This durable vape comes with an extra mouthpiece in a portable and convenient size. Load it with your favorite flower for a quick session with plentiful vapor. This is indeed a dry herb vaporizer fit for a King, but priced for a peasant.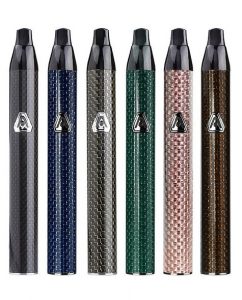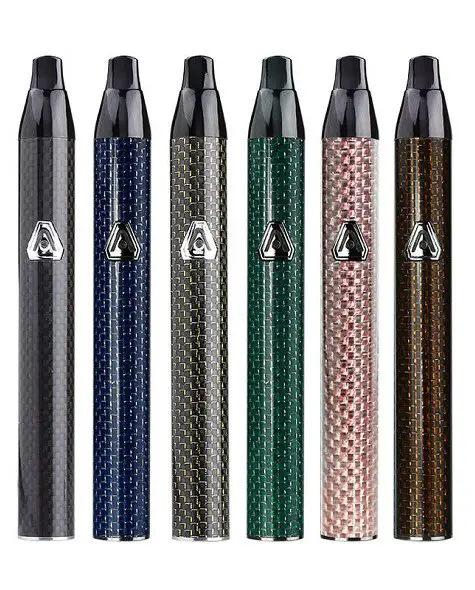 The Atmos Jump is a pen-style vaporizer built for dry herb. It boasts a single-button interface and a single temperature setting, making it super easy to use. The JUMP is surely an awesome dry herb vaporizer at a reasonable and great price. Its small oven is perfect for solo use. It is quick-charging via USB, and last for quite a time. The vapor quality is acceptable for a single temperature unit, but it is nothing exceptional. The unit is also really attractive and well built.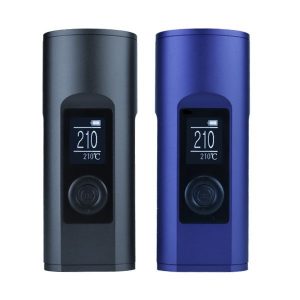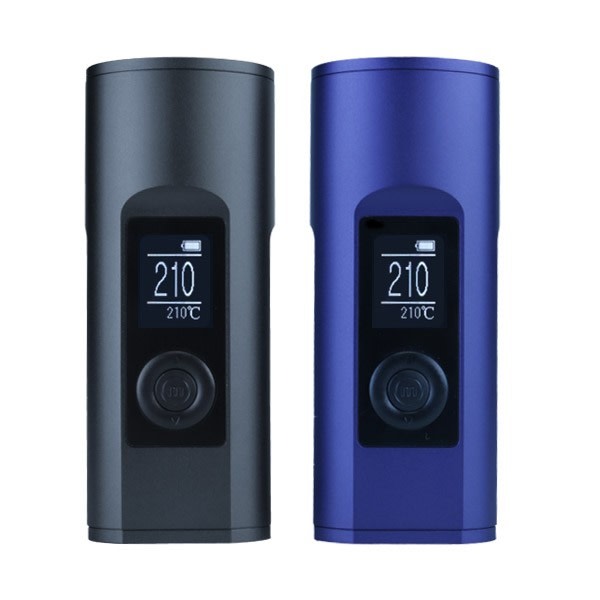 When it comes to vapor quality, the Arizer Solo is surely a hit. This dry herb vaporizer produces powerful clouds with even great taste. The Arizer Solo is also the most reliable portable vaporizer you can get. This Solo 2 unit boasts a list of improvements, which include:  no flavor deterioration, more powerful clouds, faster heat-up time, no time wasting, better battery life, and precise temperature control for full control over the effects of your vapor. Most dry herb vaporizer users will truly recommend the Arizer Solo 2 since it is truly the best buy.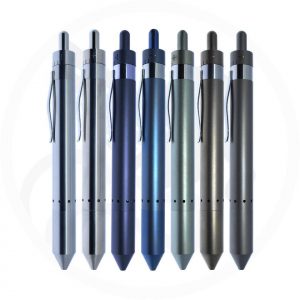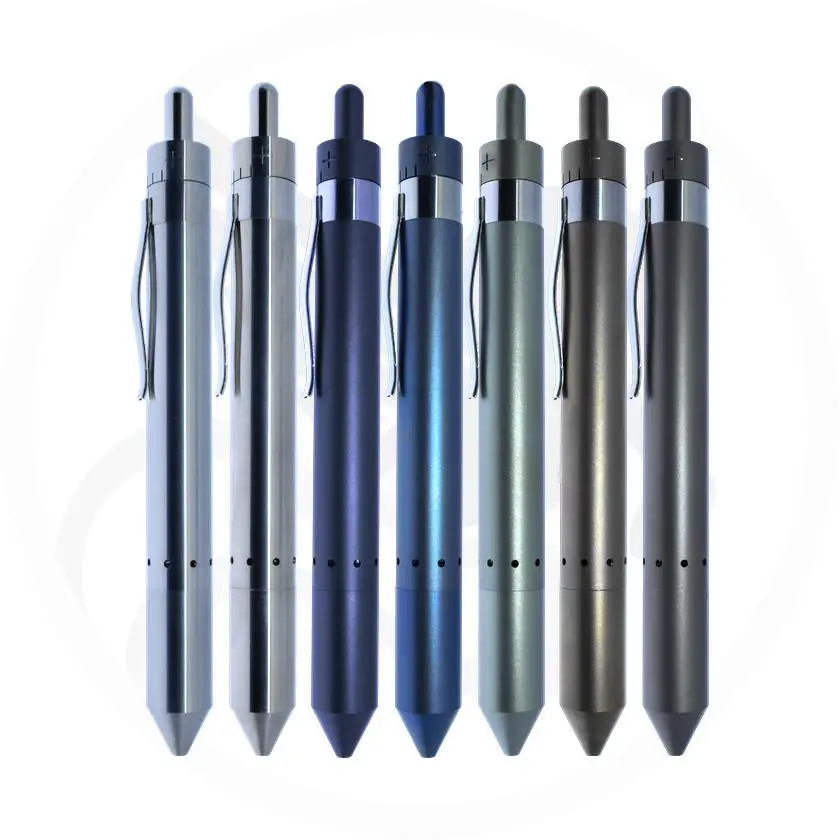 The Grasshopper is one of the lightest and smallest vaporizers out on the market. It's a pen vaporizer that offers pure convection heating powerful enough to have you vaping in under ten seconds. The Grasshopper vaporizer is very similar to the look of an actual pen and it's similar in size to the bigger pens. The Grasshopper vape is great to use on the go and suitable only for solo use. It offers replaceable batteries, quick heat up time, pure convection, great vapor quality and works well with varying load sizes. The downside to the Grasshopper is that the unit gets pretty hot with prolonged use. So they included a silicone mouthpiece guard to use with longer sessions.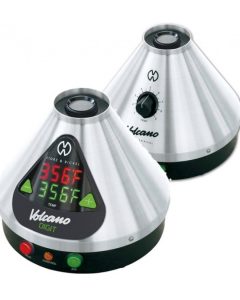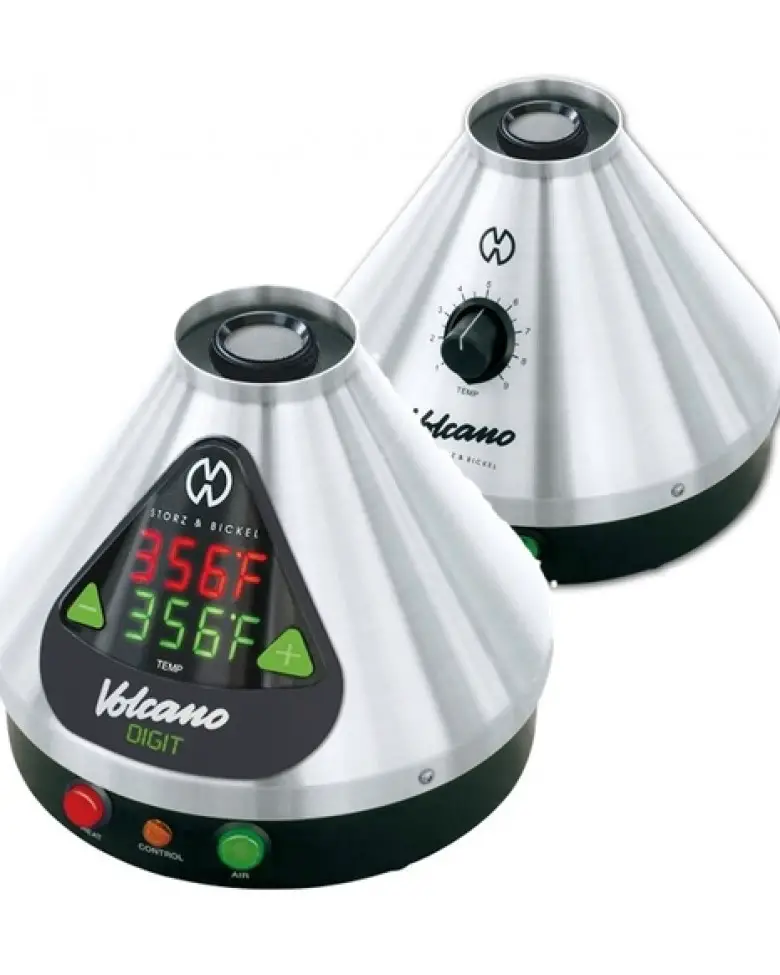 The Volcano Vaporizer is built using high-grade and heat-resistant materials. Its high-quality materials have earned it one of the sturdiest units among top vaporizers. The desktop vaporizers may be heavy but they are also very sturdy and durable. According to their website, the Volcano Vaporizer is the first vaporizer to be approved by Health Canada for medical marijuana users.
It is considered to be an ideal choice for experts, and easy to work with for beginners. Its plumes of vapor are decent and pure, and about 95% of the vapors have compounds found in dry herbs. It takes pride in its powerful conventional heating system, which helps deliver a unique, excellent vaping experience for both medicinal and recreational users.
This vaporizer is truly recommended for those who are looking for a vaporizer with excellent usability. Its well-engineered innovative Easy Valve System makes its usability quite easier than expected. This incredible system makes use of replaceable balloons, with pre-assembled mouthpiece, making it easier to replace, maintain, and clean.  It has an appropriate LED screen and button sizes, which makes control less of a challenge.
What is a dry herb vaporizer?
Beginners think that dry herb vaporizers are similar to e-cigarettes, but they're indeed very different. A dry herb vaporizer is used to vape a dry herb or flower while the e-cigs include liquid cartridges in them. Also known as an herbal vaporizer, dry herb vaporizers are minute, convenient to carry, and are super portable. Most good quality dry herb vaporizers are very compact and very easy to change and maintain. Most dry herb vaporizers are also a breeze operate because of its one-button activation system. Whatever type of dry herb vaporizer you may be using, each one of them continues to gain popularity due to the fact that there is no combustion taking place when using it. A no-smoke device means that is considered to be a safer choice. This means that dry herb vaporizers will not let harmful toxins like smoke, and other carcinogenic compounds enter the lungs.
How they work
Dry herb vaporizers support a no combustion process.  And since there is no combustion, no smoke is produced. Dry herbal vaporizers heat the material at temperatures that are right beneath the point of combustion. Flavors, aromas, and herbal effects are extracted in the form of vapor. With helpful advancements, portable vaporizers are advancing more and more in terms of technicality with convection heating systems. Dry herb vaporizers heat dry herbs with hot air rather than on hot surfaces, thus delivering combustion-free vapor. They also boast an enhanced battery life along with a temperature control function that allows the user to heat the herb at their desired temperature.
A typical vaporizer is made of either a metal or ceramic heating chamber. It is powered by a battery or an electric or butane energy source and a fine screen or a filter. The coil is heated up to an appropriate temperature and the chemicals are vaporized instead of being combusted. Thus, when the vapor is inhaled, the user will get a clear hit with the exact chemicals, without any harmful and unwanted substance from the smoke. Hence, when using a dry herbal vaporizer, the user gets all the advantages of herbal medication. This could be adequately offered in the form of pure and potent vapor.
Parts of a dry herb vaporizer
Any portable dry herb vaporizer consists of three main parts: the body, the chamber, and the mouthpiece. The body can have a single button or multiple buttons. Dry herb vapes with a single button usually have one or more LED notification lights. These are the easiest to use. Multiple button vaporizers are a bit more complex. They usually have temperature adjustment, and LCD display and allow for more control over the vape experience. The body also holds the battery. This can be built-in or user replaceable. Capacity ranges from 1000 – 3000mAh and usually the bigger, the better. The chamber is placed on the top or bottom part and it's usually covered by a door or by the mouthpiece itself. This is made from ceramic or stainless steel. Usual capacity is between 0.2 – 0.5 grams.
When the chamber is placed on the bottom of the device, vapor has more time to cool since it travels a longer path. Last but not least we have the mouthpiece. This can be made from plastic, silicone or glass. Glass mouthpieces usually allow the vapor to cool down before it reaches the lips. On some vaporizers, the mouthpiece is completely flat. This might seem a bit odd at first, but the overall experience is pretty good.
Source: eCigGuide
What are Dry Herbs?
So, what exactly are dry herbs? As its name suggests, dry herbs are when the cannabis plant's leaves are left out and dried. This makes them very crispy and easy to break. Because of this, the process then makes it easier to smoke the leaves. It also brings more flavor to them. 
The Benefits of Using a Dry Herb Vaporizer
You'll discover many benefits that come with using one of these devices. Below are just a few you'll find if you decide to use one. 
They are Durable
A great benefit about dry herb vaporizers is that they are durable. This is because they are usually constructed out of metal. Because of this, they are ideal to carry around while on the go. They also can withstand heavy usage. 
They Work Quickly
For some other similar devices, it might take some time for them to heat up. However, with dry herb vaporizers, these items heat up quickly. In fact, many do so within just a few seconds! This makes them great to use if you want something quick and easy. 
They Incorporate the Latest Technology
Surprisingly, these devices are built with some of the latest technology. For instance, many of these often use lip-sensing software. This allows the vaporizer to tell when your mouth is near the vaporizer so it can heat up and cool down when it is away. This helps to prevent the piece from burning your mouth while also conserving energy. 
What to Consider Before Buying a Dry Herb Vaporizer
Before investing in a dry herb vaporizer, you'll want to be sure to consider a few things. 
Its Size
While dry herb vaporizers tend to be very compact, some models might be a little big. This could make it a problem if you want to put it in a bag or pocket. Due to this, it's a good idea to make sure to check the size of the vaporizer beforehand. Will it fit into the place you want? Will it be compact enough to carry around? 
The Heat
Vaporizers use heat to help create flavors from the dry herbs you put in them. However, if the vaporizer doesn't heat up very well, it could end up making these flavors not so good. While many will allow you to adjust the temperature of your vaporizer, make sure you have the choice to go to high temperatures if necessary. This way, you'll be able to get a bold blast of flavor. 
If There's a Replaceable Battery
One of the best things about dry herb vaporizers is that they usually run on batteries. This means you won't have to worry about having to find an outlet to charge them in. Despite this, sometimes the battery built into the vaporizer could end up not working after an extended period of use. Because of this, it's important to make sure a replaceable battery comes with your purchase. 
The Design
Dry herb vaporizers come in numerous designs. This means you'll be able to find something that matches your needs. Due to this, it's a good idea to take your time and look around at the selection. This way, you'll be able to find a device that matches your design preferences. 
The Price
Sometimes these products can be a little pricey, although there are plenty of affordable ones as well. Because of the varying prices, it's a good idea to consider how much you're willing to pay for one of these devices. For instance, if you're just starting out, you might want to buy a cheap model to make sure it's what you're looking for. On the other hand, if you're an experienced smoker, a pricier device might be good to invest in as it will include more features. 
How to Use a Dry Herb Vaporizer
It's important to know how to use one of these devices before you try smoking from it. Below are some steps to keep in mind. 
Always Make Sure It's Clean
Before you use a dry herb vaporizer you want to make sure it's clean. Otherwise, residue inside that is leftover from previous smoke could end up causing a problem. Because of this, make sure to give your device a quick wipe out before you smoke from it. 
Heat it Up
After cleaning your device out, you can then heat up your vaporizer. Ideally, you should heat the dry herbs anywhere from 355-430 degrees Fahrenheit. Anything lower or higher than these temperatures could end up negatively impacting its flavor. 
Put the Dry Herbs In
Once your device has heated up, you can then put the dry herbs in it. All vaporizers will have a special compartment where you can do this and most of the time it's located in the front of it. Fill the compartment up until it's full, but not so that it's overflowing. 
Smoke
After completing the steps above you can now enjoy a smoke! To do so, simply put your mouth on the mouthpiece, inhale for about five seconds, and then exhale. You can keep doing this until you start to taste the flavor of the dry herbs lessening which is a sign it needs to be replaced. 
How to Clean Out Your Device
Cleaning out your device will not only help to keep flavors strong, but prevent the build-up of dangerous bacteria as well. There are a few ways you can do so without causing damage to your vaporizer. 
Wipes
There are actually special vaporizer wipes you can invest in, similar to the ones you will find for cleaning pipes efficiently. These are gentle enough to prevent damage to your vaporizer, but strong enough to help remove particles and residue. 
Paper Towel
If you're looking to do a quick clean, a paper towel is ideal. Simply take the paper towel and use it to wipe out the dry herb compartment and mouthpiece. You can also dampen it a bit to help it get into crevices better. If you do dampen it, make sure to dry your device off with a clean towel.
Different types of dry herb vaporizers
Portable vaporizers
This type is the most popular and best-selling type in the market today. If you tend to travel a lot or be away from home most of the time, the portable ones are recommended for you. Portable vaporizers, as the name suggests, are super easy to carry and are the most convenient to use. With such great portability, these vaporizers can fit in your pocket and in your purse or bag. Although they are small, portable vapes are not the most discreet way you can smoke. This type of dry herb vaporizer deliver some of the smoothest and most effective drags out there. Boasting temperature controls, portable vapes allow you to control which effects you seek from your herbs. Because of their popularity, there is a great variety of products that are available on the market. Users have the option of choosing between heating methods and between power sources.
Dry herb vaporizer pens
The pen-type dry herb vaporizers are also called pen vaporizers or vape pens. They are the smallest and most compact vapes available in the market today. As their name practically tells you, these vapes fit in the palm of your hand and in your pocket. Because of their small size, vape pens are of the most discreet vaporizing products you can buy. Another advantage to vape pens is that they are very easy to handle. These vapes essentially consist of a battery, a chamber, and a mouthpiece. All you have to do is load the chamber, heat the pen, and start taking a hit. In addition, vape pens are relatively inexpensive compared to portable and desktop vaporizers. An important feature to note about vape pens is that they utilize conduction rather than convection heating. Therefore, you must be careful so that you do not overheat or burn your product.
Desktop vaporizers
Generally known as stay-at-home vapes or stationary vapes, this type is obviously larger than the first two. They are known to be heavier with larger dimensions and are meant to stay on your desktop. Desktop vaporizers cannot be easily taken on the go. But, for what they lack in portability, they make up for in quality. These vaporizers generally deliver the highest quality vapor. Equipped with convection heating sources, desktop vaporizers allow for precise temperature control and efficient heat distribution. Furthermore, because of their larger size, desktop vapes offer the possibilities for solo and group or shared vape sessions. It is important to note that these desktop vaporizers are plug-in and require outlets.
FAQs
Will my dry herb vaporizer smell like weed after I use it?  
That is not a simple "yes" or "no". Yes- it will smell, but much less than smoking weed would. While the user vapes, and inhales and exhales vapor, the vapor exhibits a mild scent that dissolves quickly even in a closed environment. Unlike smoke, it will not stick to anything, and will not smell on your breath. After usage, it is best to empty and quickly clean the oven to eliminate the smell. Smell-proof cases are also available for many vaporizers.
How will I know if my herb has been finished or completely vaporized?
You will be able to tell by the flavor, the amount of vapor, and how many draws you have taken. There is no exact formula to this, and vaporizers do not tell you when it is time for a new bowl – yet. Every new bowl starts off very potent, aromatic and flavorful, and then decreases with use. Most people make this judgment intuitively – based on personal preference.
What is the optimal vaping temperature for dry herb?
For most types of medical marijuana 370-410 degrees Fahrenheit will work best. Warmer temperatures will produce harsher, more visible vapor. Lower temperatures will produce flavorful, mild vapor. The majority of modern vaporizers have a temperature control option, allowing the user to set the exact temperature. Some even have advanced heating profiles with varying temperatures throughout the session.
The difference between the heating methods?
Conduction– The heating element is touching the dry herb and heating it via contact direct contact.

Convection– The heat is generated "away" from the herb, and then pulled in with a draw, passing by the herb to warm it along the way. Convection vaporizers have a reputation of providing better flavor.

Induction– Very fast heating method in which heat is propagated using magnetic induction to heat any material within the field, dry herb for example. The materials within the field heat, but never come in contact with the heating source

Combustion– The old-fashioned way of consuming marijuana that we are all familiar with–associated with smoking. The material is burned with flame and the user ingests charred materials along with the desired target–tobacco or dry herb in this case.
Weed vaping tips
Make sure to use dry and not moist weed.

Make sure that you grind your weed to a fine consistency.

Pack a secure and tight oven.

Start with a low temperature and gradually increase.

Avoid using extracts in your main herb vaporizer.

Do a slow and steady draw.

Clean your vape immediately after use.
Conclusion
Whether they are the hand-held battery-operated systems or the larger desktop versions, dry herb vaporizers are growing in terms of popularity due to the fact that there is no combustion taking place in the herbal vaporizers, so there is no smoke. Thus, there are no harmful toxins like tar and carcinogenic compounds entering the lungs, making it a safer and healthier choice. Also, with the easy operation and user-friendly features, they give the consumers complete control over how they consume the herb and other materials. Whether it is a small and flavorful hit, moderate tokes, or long and mild draws. Dry herb vaporizers are indeed great weed products that help you enjoy your daily hit of high-quality weed.